Inventory Control System
Inventory Control System includes Internal Transfer, Damage Goods Register, Write-off Goods Control, Repaired Goods QC Inward.
Support multi-ware house. Each ware house has individual stock ledger.
Support weighted average, first-in-first-out and lot no control stock value calculation method.
Support multi-unit for each item
Support flexible ware house in/out control. Support Invoice and or delivery note deduct stock. Support goods receipt note and or purchase invoice increase the stock.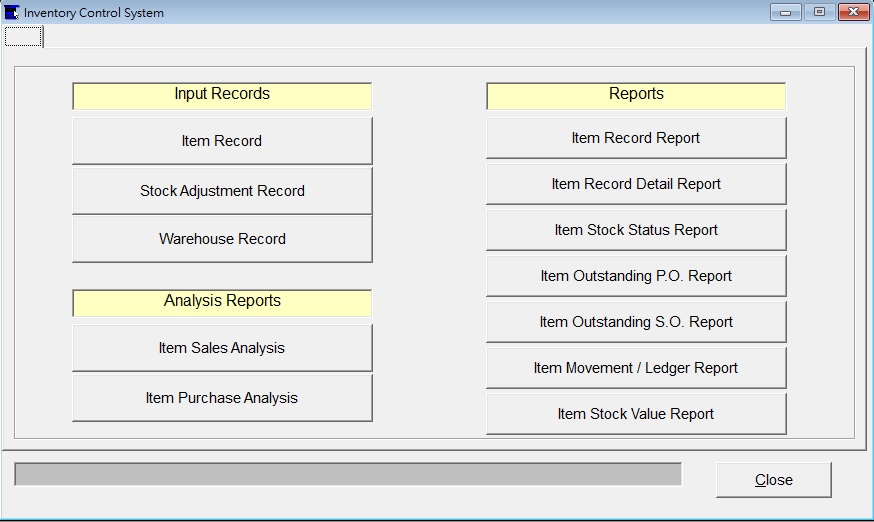 For more detail, please click the link as on below:-