Accounts Receivable System
Include Deposit Payment Maintenance, Credit Note Maintenance and Settlement Maintenance.
Settlement Maintenance can settle multi invoices and or partial invoice. It can also settle Credit Note and or Advance Pay (Cash Refund). The received money may be in any currency. The system will calculate the exchange loss or gain automatically.
The use will post the sales , accounts receivable data to different general ledger accounts according to the different sales types via posting table.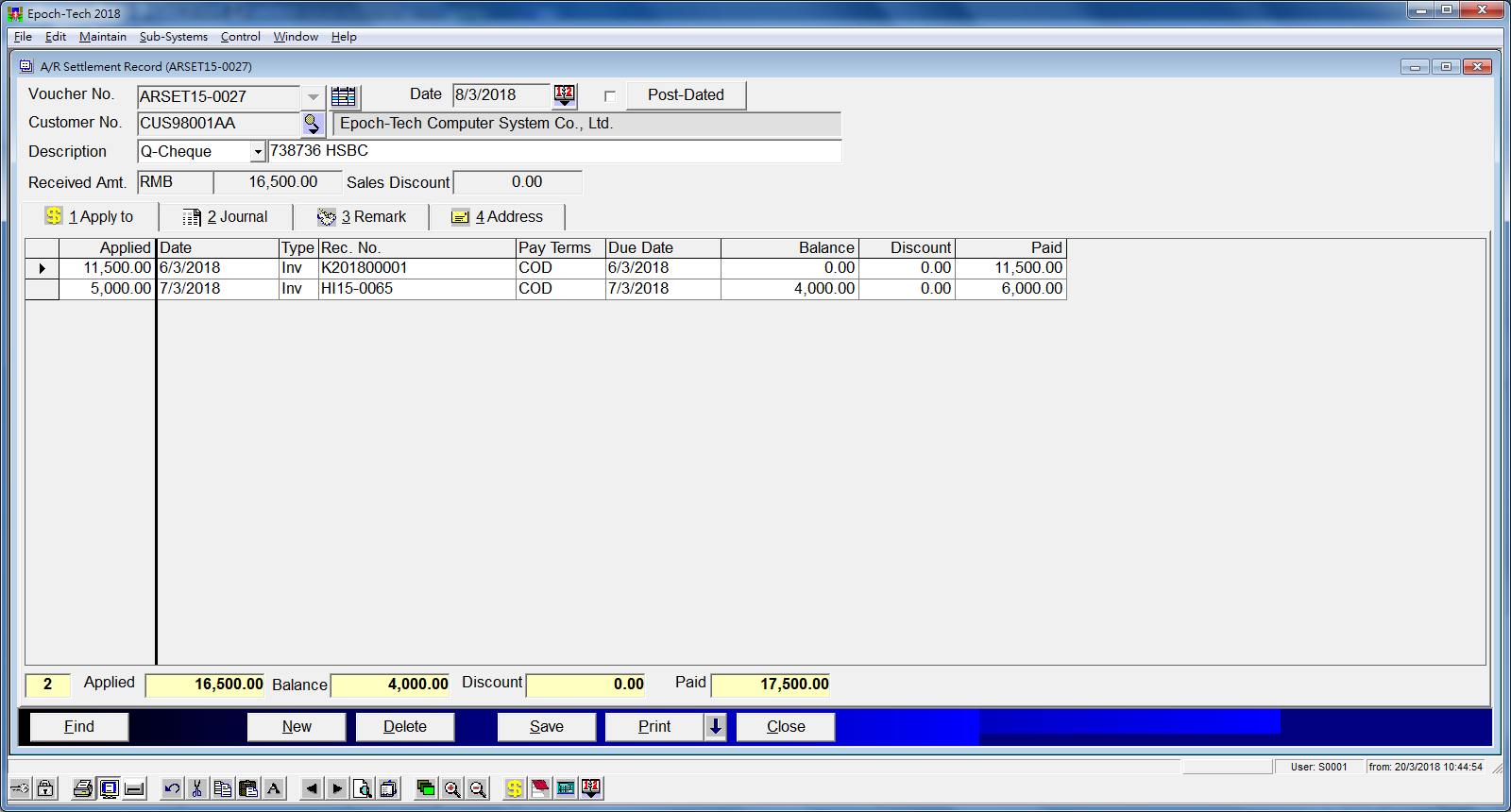 For more detail, please click the link as on below:-