ABOUT US
1
Our Company
Epoch-Tech Computer System Co.,Ltd was established in 1989 with a vision to provide corporate customers with the most efficient and cost saving ERP solutions. Our professional team offers solutions and services to small and medium enterprises.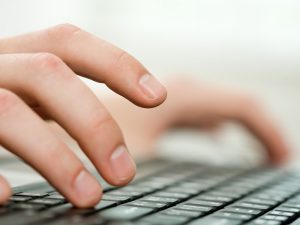 2
Our Solution
Epoch-Tech Computer System Co.,Ltd. develops Epoch-Tech Accounting and Trading System, an application targets at companies which intend to do system via ordering and accounting processing. The system allows to selective database customers and vendors in system for user to Sales, Purchase and Inventory module via Epoch Tech System produce order format and reports analysis. The system included the Accounting module for produce standard General Ledger, Trial Balance and Profit and Less with Balance Sheet Reports.
Epoch-Tech Computer System Co.,Ltd. develops options features enhancements on Epoch-Tech System, including company consolidation reports and others setting for different customers needs.
Epoch-Tech Computer System Co.,Ltd. implements Epoch-Tech Information solution for corporates with operations in PRC while maintaining the application server in Hong Kong. This cross-border solution serves HK management purposes for report analyzing and data security purposes, while allowing PRC office users to remote access to HK server for day-to-day data inputs-manipulation in a secured, cost savings, and effective mode.
3
Services
Epoch-Tech Computer System Co.,Ltd. provides system related services which focus on maintaining customers efficient Epoch Tech System only:
Application maintenance
Hotline support services
On-Site training on Epoch Tech System features
Internet support services
System upgrade and options features setting
System audits
To achieve quality services standard, Epoch Tech Computer is staffed with in-house programmers and engineers for support the our Epoch Tech Information System.